Femtosecond Laser
VisuMax® Femtosecond System
Developed by renowned German manufacturer CARL ZEISS, the Femto Laser VisuMax® has quickly become a reference in the world of refractive surgery. This ground-breaking laser system employs high-performance femtosecond laser technology and is characterized by its outstanding cutting precision, unsurpassed speed and gentle treatment technique. The VisuMax® is an ideal platform for refractive surgery, but also for therapeutic procedures :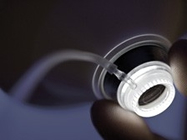 Flap : precise flap cutting for Femto LASIK
Incision: minimally invasive laser vision correction with ReLEx SMILE
Keratoplasty : road spectrum of corneal transplant procedures
ICR : incision for tailor-made intracorneal tunnel segments
VisuMax has become the logical enhancement of the product range for Rutnin-Gimbel's ophthalmologists, who have all built in the last years a strong experience with that reference equipment of corneal surgery.
VisuMax® Femtosecond main strengths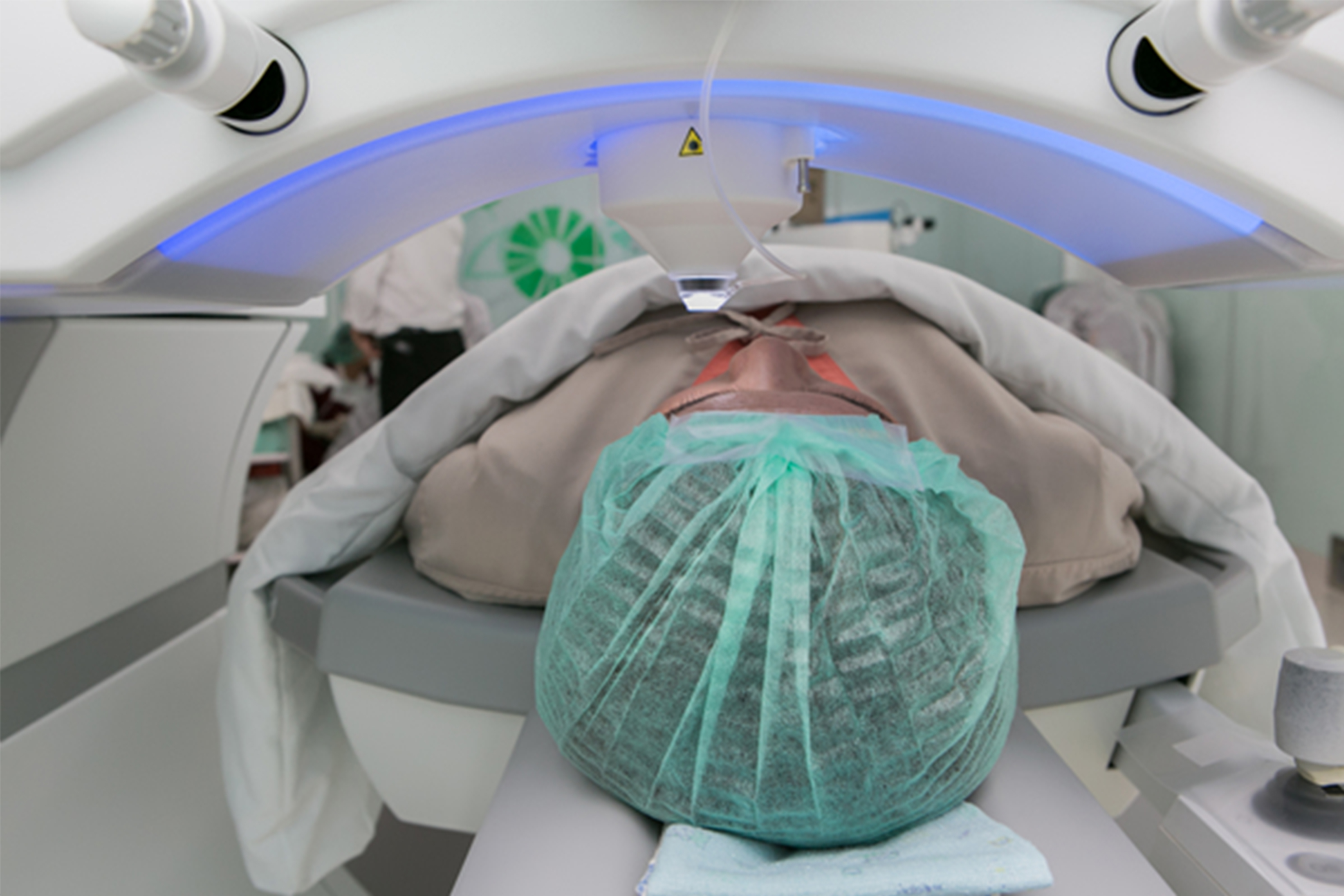 A contact glass as ingeniously designed as the cornea
The surface of the human cornea is curved. Thus, contact glasses of the equipment are curved, too. The three different sizes available (S, M, L) ensure an optimal fit to the anatomy of the eye. The cornea is not forced into a deformed planar, non-physiological shape – and artifacts are avoided in the cutting result.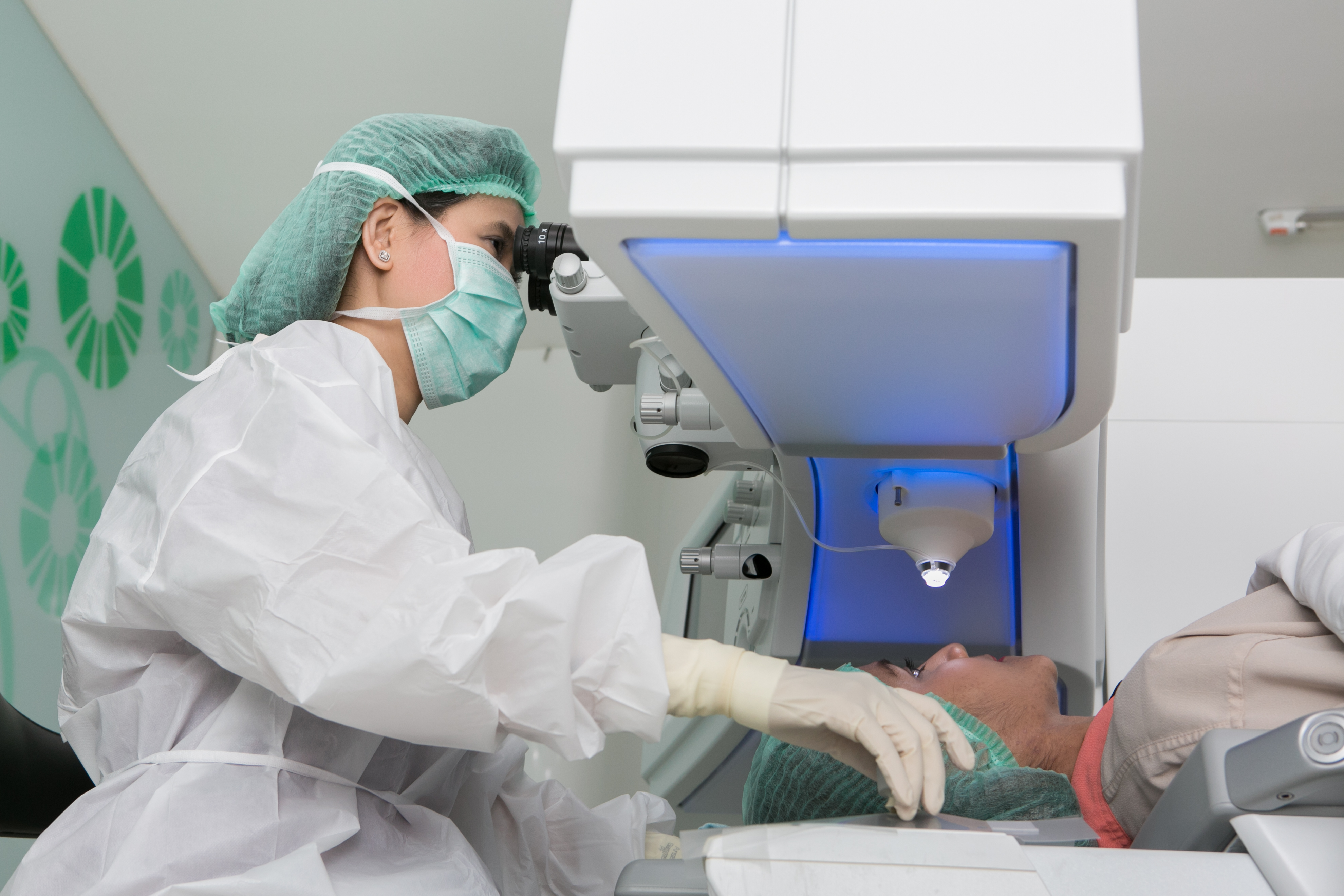 Maximum cutting precision
High-precision optics provide an extremely focused laser beam. The result: minimum laser pulse energy at a high pulse frequency for unsurpassed incision control – at precisely the desired depth in the cornea, even with threedimensional, curved incisions.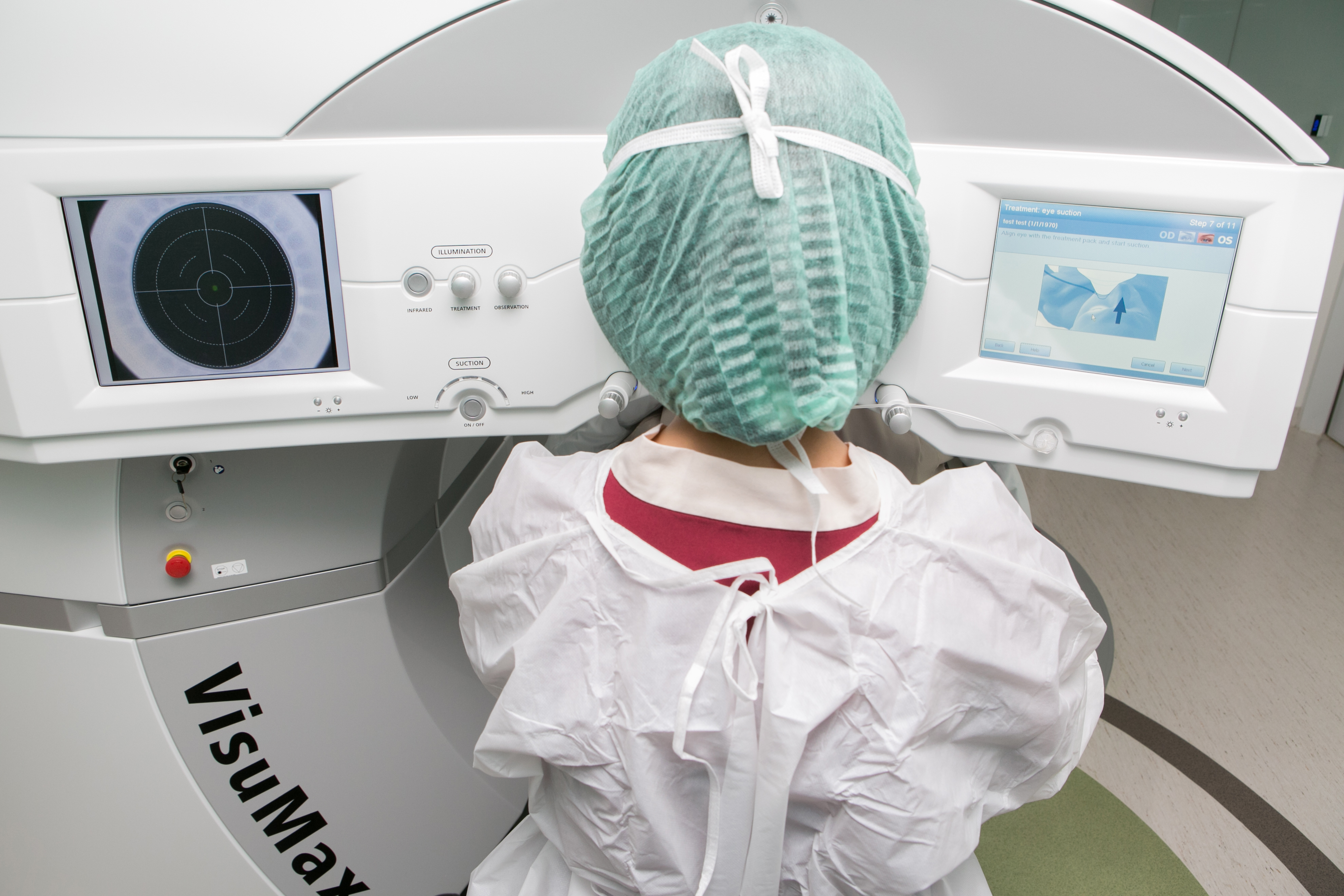 Brilliant visual control
The integrated, high-quality surgical microscope from Carl Zeiss,, including digital video camera for live recording of the surgical procedure ensures precise and complete control of each treatment step.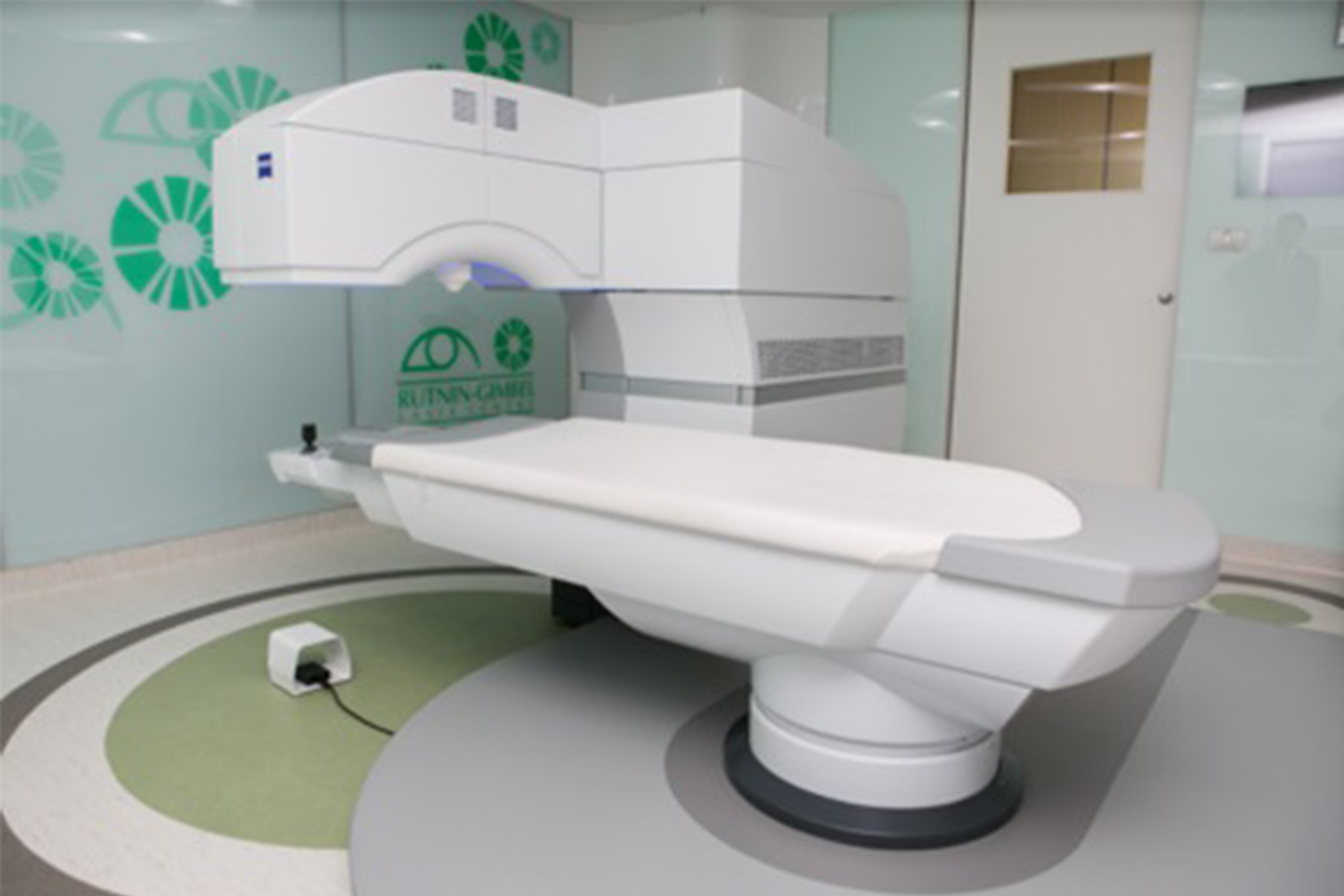 A smart unit
The ergonomically pivoting patient supporting system ensures maximum comfort. The patient's position is continuously monitored during treatment and the sturdy yet comfortable patient supporting system is automatically adjusted during surgery.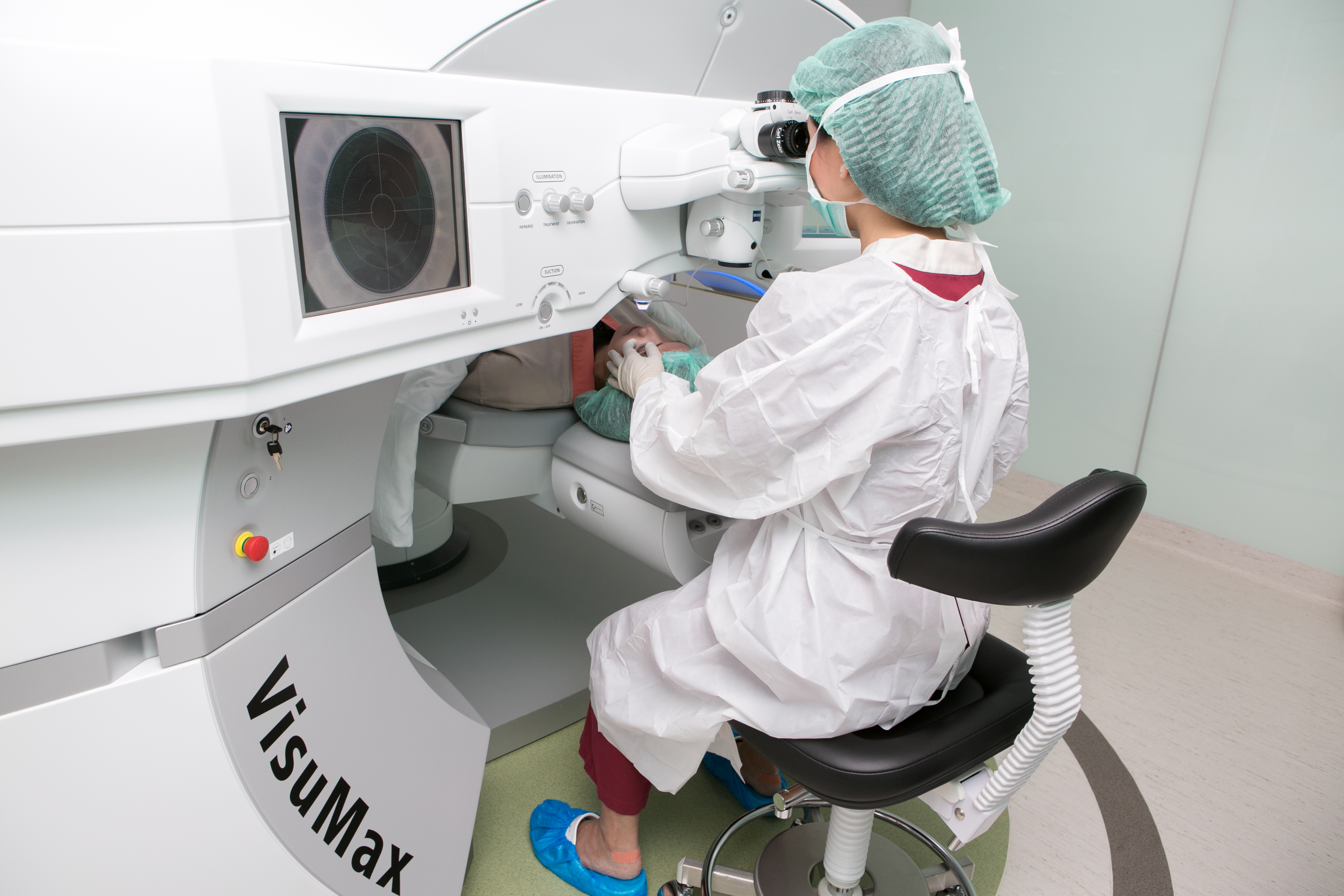 Efficiency
With a laser pulse frequency of 500 kHz, the VisuMax realizes short treatment times. This means more comfort for both ophthalmologist and patient.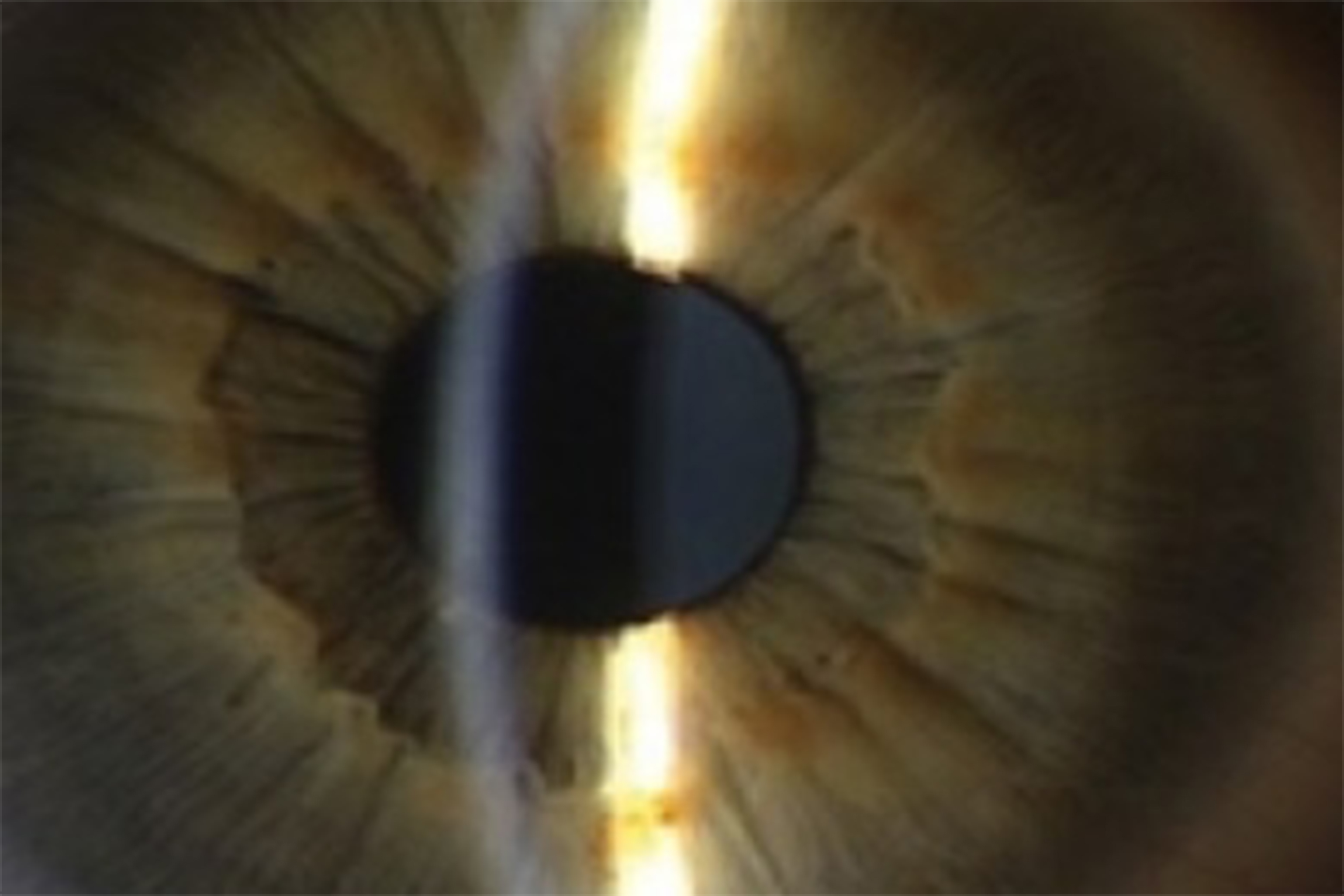 Slit illumination for greater detail
As a universal workstation for corneal surgery, the VisuMax features integrated slit illumination for monitoring and control immediately after the respective treatment, without the patient having to switch places or change position.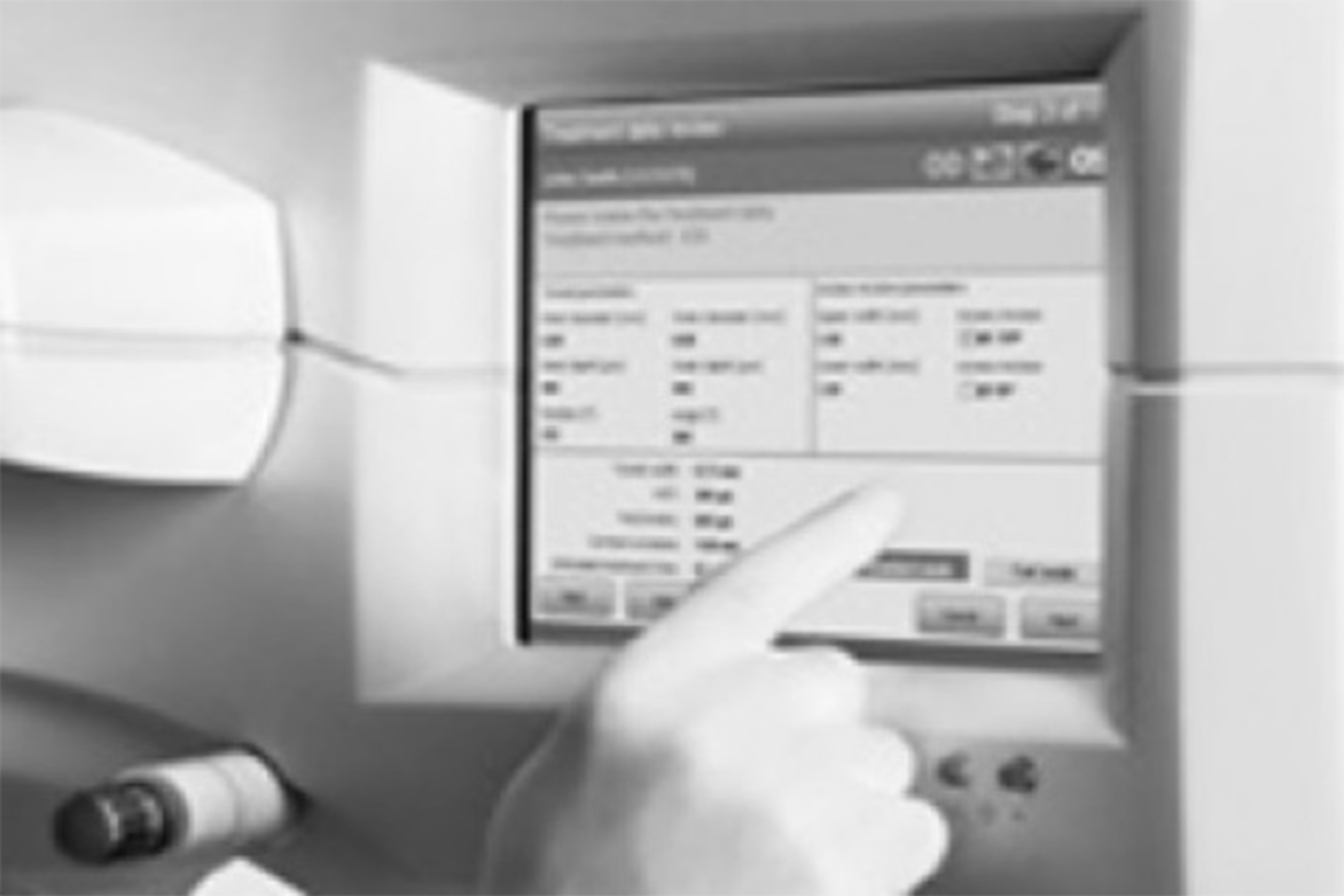 Achieving objectives with intuition
The VisuMax can be easily controlled via its touch screen and intuitive software. An interactive wizard supports the surgeon during all steps.